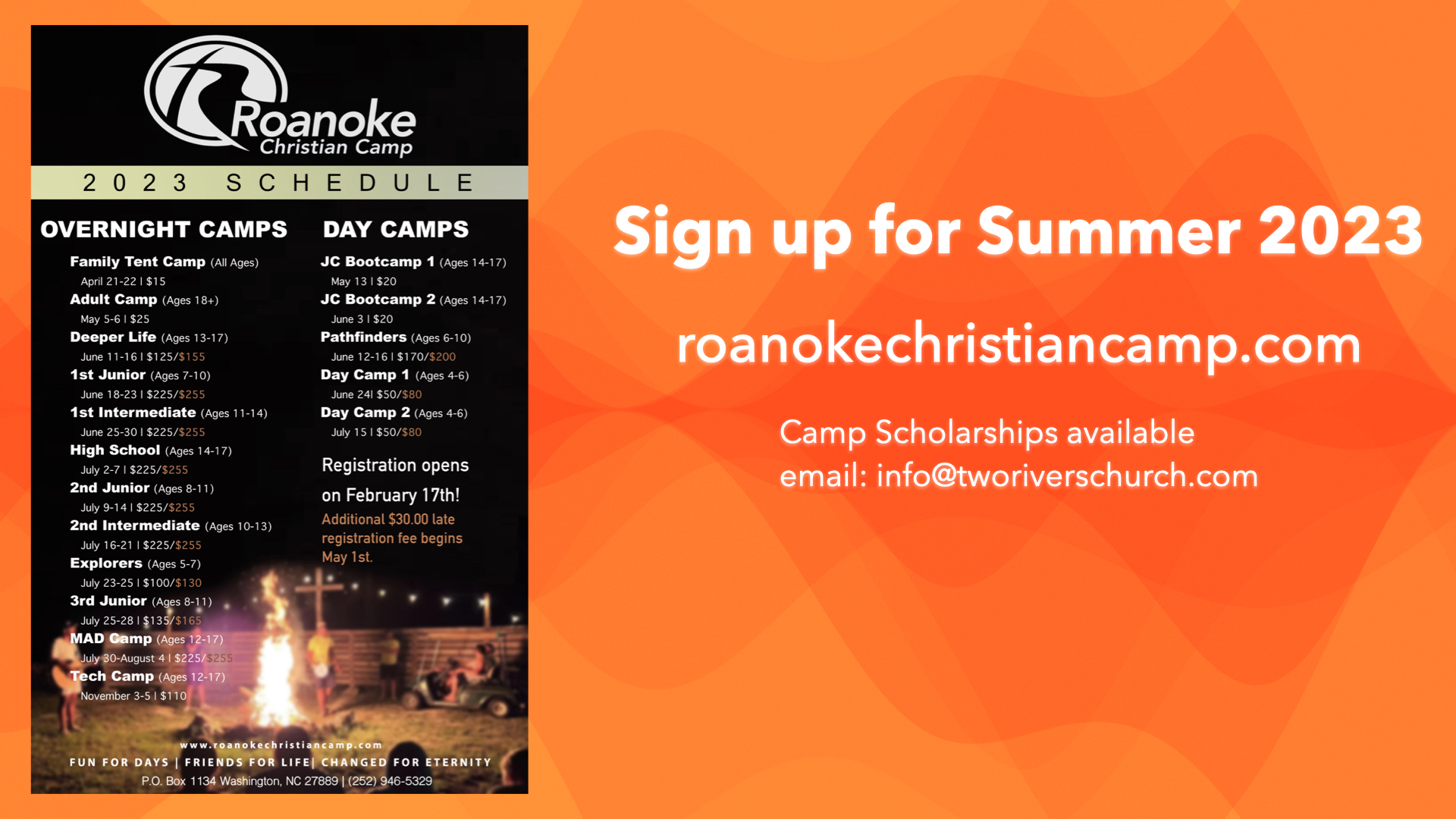 We are proud to partner with and support Roanoke Christian Camp.  This camp is located in Washington, NC.  Spots are filling up fast.  visit Roanokechristiancamp.com for more information.
AHG & Trail Life — 5K Fundraiser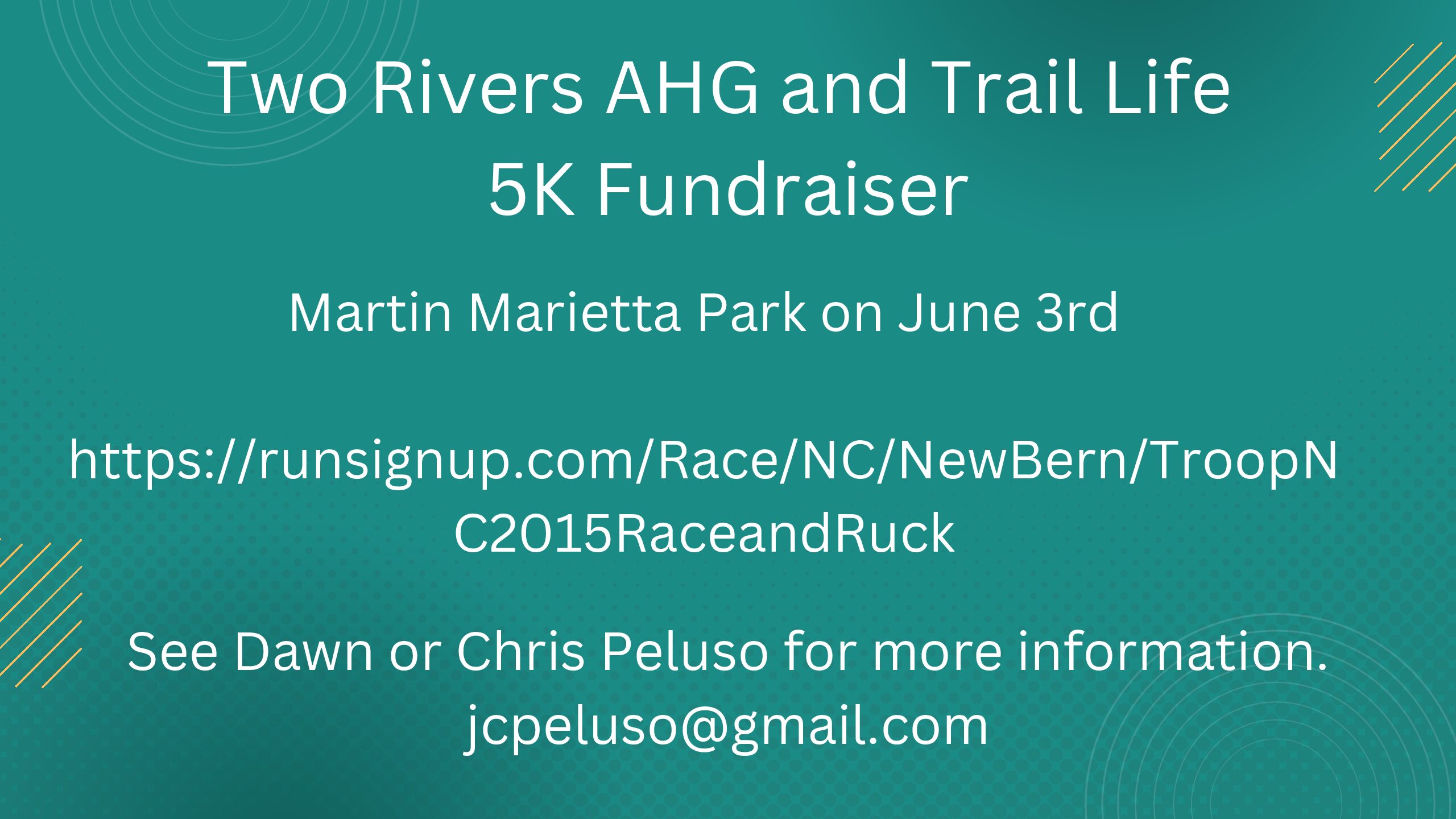 5K fundraiser for American Heritage Girls and Trail Life.  June 3rd. email: jcpeluso@gmail.com for more information Sign up here!